RAJAR Q1 2016: Headlines and observations

As the RAJAR figures come in for quarter 1 of 2016, all eyes are on Chris Moyles and Radio X as the station gets its first full figures since launching.
We'll cover these and more in our list below, which we'll add to during the day as we uncover more headlines for you.
Q1, 2016: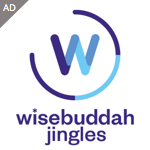 Radio X London only breakfast drops from 300,000 to 170,000 weekly listeners quarter on quarter, with the first set of national figures giving Moyles 776,000 weekly reach at breakfast. The station itself has 1.2m across the UK – same as last quarter – and 337,00 in London.
Record reach for BBC Radio 2, now with 15.51m compared with 15.09 last year. Best show figures for Ken Bruce, Jeremy Vine and Dermot O'Leary. Chris Evans has almost 10m listeners – up from 9.439 last quarter to 9.727 this time round.
The Radio 1 Breakfast Show With Nick Grimshaw now attracts 5.44 million listeners per week, compared to 5.87m last quarter and 5.5m last year. Including all listeners aged 10+, the show now has a weekly audience of 5.86m.
Best stats for BBC Radio 6 Music with 2.2m listeners – Steve Lamacq retains the biggest show on the network with 1.01m and for the first time, all four shows in daytime (Shaun Keaveny, Lauren Laverne, Radcliffe and Maconie, and Steve Lamacq) have over 900 000 listeners.
Capital has a clear lead over KISS for weekly reach – with 312,000 listeners between them.
The LBC brand has grown again across the country, now reaching 1.5m listeners every week (up 13% on the previous year). LBC overall scores a record high in London with 1.001m listeners.
BBC Radio 3 achieves its highest reach in three years with 2.11m weekly listeners.
Jazz FM has reached over half a million listeners nationally.
Gold London has lost a quarter of its audience – now at 250k from 337k.
Classic FM has lost listeners quarter on quarter and year on year – both down 7%to 5.1m.
Capital XTRA up 43% year on year nationally and now has 1.2m listeners each week.
Capital Liverpool is up 7% with an extra 15,000 bums on seats in the last three months.
KISS and Absolute Radio achieve the #1 and #2 national commercial breakfast shows.
Absolute 80s has its highest ever RAJAR with 1.7m, whilst Absolute Radio 90s gets 681k – also a record.
Absolute Radio grows listeners to 2.2m from 2m last year, and Christian O'Connell has a record high of 1.113m.
Record reach for Absolute 80s with 1.7m listeners and remains biggest commercial digital station.
KISSTORY increases reach to 1.4m listeners, up 27% year on year.
Smooth Radio North West gets back over a million listeners – to match its frequency of 1.004m.
Real XS has lost 18,000 listeners in its final survey, going from 111k to 93k – the station changed to XS Manchester late in the survey period.
Tay 3 is up 50% weekly reach – which means it now has 3,000 listeners rather than 2,000.
Lyca Radio 1458am has had a bad quarter, down 61% in weekly reach – from 159,000 listeners to 62k.
Mi-Soul, the London DAB station, keeps its debut audience of 29,000 weekly listeners.
Nation Radio in Wales has lost 29% weekly reach – or 43,000 listeners, now at 107,000.
Premier Christian Radio's London figures are up 11% reach and it has a 42% increase in total hours.
[more headlines being added here during the day! – let us know if we've missed any major ones!)
Digital radio reach has a new high of 44.1%. For the first time, digital listening in home increased to over 50%, with 51.5% of all radio listening in home being to a digital platform, ahead of listening on AM/FM (48.5%)
In the world of digital radio, there was growth across all digital platforms, with DAB growing its share of listening to 30.9% and now accounting for over 70% of total digital listening. Ownership of a DAB digital radio increased to 55.7% of the population, with 30 million adults now claiming to own a DAB radio, an increase of 14% year on year.
Online share of listening grew to 7.8% and accounts for 18% of digital listening, while digital TV share of listening grew to 5.4% to account for 12% of digital listening.
Digital listening in car grew by 32.5% to 21.2% of all listening (from 16% in Q1 2015), boosted by growth in new cars being fitted with digital radio as standard to over 80% in Q1 2016.
Digital share of national station listening increased by 9% to 52.9% and for the first time digital accounted for half (49.9%) of total BBC Radio 3 listening while BBC Radio 4 digital listening increased to 47%. Local stations have less digital listening (29%) than national stations but are growing faster with an annual increase of 16%.
The data does not include any listening results for the 16 new digital-only stations launched in March 2016 (15 new stations on Sound Digital and 1 new station, Heart Extra, on Digital One).
Ford Ennals, CEO of Digital Radio UK, said: "What shines through this new listening data is the continuing and unstoppable shift to digital listening. We have seen record quarters for leading BBC and Commercial digital-only stations BBC 6 Music and Absolute 80s and digital listening on the BBC's iconic stations Radio 3 and Radio 4 rising towards 50%. With the listening benefits of the 16 new digital-only stations launched in March still to come later this year we can see a clear path through to the majority of listening being digital."