RAJAR Q1 2016: Local radio round-up
Wessex FM has jumped to the top of the list with CFM for highest reach in England after the latest Q1, 2016 RAJAR results.
The Dorset station now has 45% weekly reach, with sister UKRD station Yorkshire Coast Radio not far behind on 44%.
MD of Wessex FM Steve Bulley told RadioToday: "This result is testament to the hard work the Wessex FM team put into to delivering Proper Local Radio."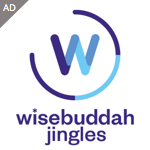 Radio Borders in Scotland continues to reach over half the population – with 53% weekly reach and 59,000 listeners, whilst Manx Radio reports 58% reach and 42,000 people listening each week.
Yorkshire Coast also has a record market share at 22%. Chris Sigsworth, Managing Director: "With the choice of listening greater than ever before, to achieve a record-breaking Market Share is a huge endorsement of our approach to proper local radio. The whole team works extremely hard to deliver great local content for the area that we serve and take immense pride in knowing that what we do is enjoyed by so many."
Birmingham & Black Country's Free Radio jumps to now 392,000 listeners, up 21% year on year, but down slightly on the quarter.
JACK fm and JACK 2 have put on 20,000 listeners year on year. They now have 113,000 listeners across both stations although JACK 2 lost listeners this quarter. Programme Director Tim Parker said: "It's been quite a week! JACKfm is such a great brand to work with, it's so creative and it's simply fantastic to see everyone's creativity being rewarded."
Sam FM Swindon has almost half the listeners it did a year ago, down from 39,000 listeners to 22,000.
In Manchester, Bauer's Key 103 continues to lose audience – the station now has 356,000 listeners compared with 444,000 a year ago and 660,000 two years ago.
Across BBC Local Radio, the network reached 8.79 million listeners per week, up 8.56m last quarter and down 8.82m last year. BBC Essex and Radio Cambridgeshire are on their best audience for over two years, BBC Radio Bristol on a five year high, whilst BBC Tees sees a 35% rise this quarter, adding 39,000 listeners and doubling its total hours year on year.
BBC Radio London has taken a hit, now down at one of its lowest ever weekly reach figures at 354,000. Last quarter it had 525,000, but recently went through a rebrand from BBC London 94.9 with Vanessa Feltz taking over breakfast. BBC Radio Leicester isn't sharing its football team's winning streak – weekly reach is down 25% year on year – losing 39,000 listeners.
Let us know how you've got on – get in touch via [email protected]