Sadiq Khan signs up for monthly phone-in on LBC

LBC has signed up the new Mayor of London Sadiq Khan to host his own monthly show.
Speak To Sadiq will be broadcast live during LBC's daytime programmes with Nick Ferrari (7am-10am), James O'Brien (10am-1pm), Shelagh Fogarty (1pm-4pm) and Iain Dale (4pm-7pm).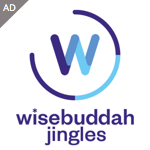 The first show was alongside James O'Brien today at 10am. LBC listeners were able to question the Mayor directly by phone, text, tweet or email, with no topic off limits. In addition to being available on LBC and lbc.co.uk, Speak To Sadiq can be watched on Facebook live.
James Rea, LBC's managing editor, said: "With our listeners in the driving seat, LBC has a long history of holding people in power to account and they don't hold back in tackling the issues that matter to them. After Ask Boris, Call Clegg and Phone Farage, our callers will have the opportunity to challenge the new Mayor directly and find out about his plans for London."