Key 103 drops network for new local late show

Bauer is putting a local late show back on Key 103 as Adam Catterall returns to the Manchester station.
The current late show, hosted by Tony Shepherd, will continue across Yorkshire, Lancashire and Liverpool on the Bauer City Network.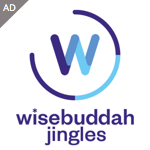 Adam left Key 103 drive last year to host Radio City Talk's Home Run but will now return for the Sunday to Thursdays 10pm till 1am slot.
Owen Ryan, Group Content Director Bauer City Network said, "Adam is well known to the Key 103 audience and after honing his skills on Radio City Talk's Home Run he brings his infectious enthusiasm, energy and creativity to late nights in Manchester."
Adam Catterall said "If I could dream up a radio show to host this would be it. The North West is where I'm from, so to be given this opportunity to initiate conversation with an audience I know and love is a real honour. We have the best football clubs, the best musicians, the best comedians, Iconic TV shows and people that are like no other. This show will celebrate every nook and cranny of who we are!"
Adam's first show will be on Monday 4 July.
In the latest RAJAR results for Q1, 2016, Key 103 recorded its lowest ever weekly reach, at 356,000 listeners in a TSA of 2.5m.