LBC to host first live debate with new Mayor of London

LBC will host the first major live debate with the new Mayor of London Sadiq Khan tomorrow night.
The State of London Debate is the Mayor's opportunity to discuss the future direction of the capital face-to- face with Londoners.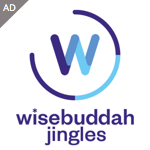 On Thursday 30 June from 7pm, the Mayor will be answering questions from an audience of more than 1,500 people at London's indigo at The O2 in a live two-hour programme presented by LBC's mid-morning host James O'Brien.
The event is fully subscribed can still be watched live on the LBC website, and on-air.