LBC's Iain Dale & Shelagh Fogarty to stay up all night

Iain Dale and Shelagh Fogarty will host seven hours of EU Referendum coverage overnight, whilst Nick Ferrari starts an extended breakfast show from 5am Friday on LBC.
'Britain Decides' starts at 10pm Thursday, joined by Alex Salmond to bring the latest news, instant reaction and analysis throughout the night. The programme will also be broadcast on Facebook Live.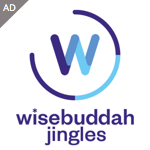 Supported by Global's nationwide newsrooms, LBC presenters and reporters will broadcast from more than 30 locations across the UK and the world.
Ian Collins will be live at Manchester Town Hall ahead of the final result, LBC's Political Editor Theo Usherwood will be based in Westminster and Darren Adam will be reporting from Scotland to cover the results of the 17 counting areas.
LBC reporters will be live from every regional count in England, Scotland, Wales and Northern Ireland and there will be live reports from Brussels, Paris, Berlin, Dublin, Washington, Moscow and Beijing.