BBC Radio 4 commissions Brexit programmes

Gwyneth Williams, Controller Radio 4 & Radio 4 Extra, has commissioned a series of special programmes to reflect and examine the political and cultural landscape in Britain after the Brexit vote, and what happened in the lead up to the EU referendum.
The shows will explore Brexit from different angles – from how Britain's creative community can and should respond to the divisions exposed by the vote, to how the referendum came about; from what Brexit will mean to migrants living in Britain, to the problems and opportunities faced by those charged with making Brexit work.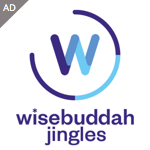 Voices from across the UK will be heard in special Listening Project programming and leave and remain voters will discuss Brexit in a special Two Rooms episode. Once the programmes have been broadcast on Radio 4 in the coming months, they will become part of Radio 4's online Brexit collection.
Radio 4 is also working on a drama about the recent political events to be broadcast in the year to come.
Gwyneth Williams said: "Ahead of the EU referendum, listeners heard arguments, analysis, fact-checking and history explored across Radio 4. Now it's our duty to equip them with an understanding of what happened and why, and explore what the impact of Brexit might be – for culture and the artistic community, for Europeans in the UK, for the civil service, and for British politics. We must continue to bring to our audiences the most thought-provoking arguments and stories, enlightening and challenging, as the future unravels."