New logos for Wireless Group local stations

The Wireless Group's local GB stations have a new look today with the reveal of a new brand logo.
The new logos are now online for Signal 1, Signal 2, Tower FM, Radio Wave, Pulse 1, Wire FM, Swansea Sound, Wish FM, Signal 107, The Wave, Pulse 2 and Peak FM.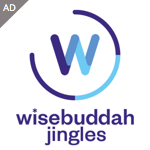 The logo is a mixture between an audio play button and a local marker used by online maps.
It puts an end to the previous design – a boxed, mixed-case lettering on a dark blue background which has been in use since 2004.
Iain Fowler, Wireless Group's Director of Local Radio, said: "We have been working hard to further engage with our listeners and to increase the online connection and visual interaction of our local stations, and developing and refreshing the way that we look has been a crucial part of our strategy.