Nigel Farage to cover Katie Hopkins on LBC

LBC is bringing in Former Ukip leader Nigel Farage to cover Katie Hopkin's two hour Sunday morning show on LBC this week.
The Global station will be giving listeners the opportunity to hold Farage to account, grilling him on issues including his resignation, the legacy he leaves and what's next for him and the country.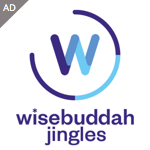 Nigel previously featured on the schedule with the Phone Farage slot.
Katie Hopkins is on holiday and will return on Sunday July 17th.