Ofcom to investigate Don't Make Me Laugh

Radio 4's Don't Make Me Laugh will face an investigation by Ofcom after a significant number of complaints from listeners.
The comedy panel programme, created and presented by David Baddiel, was found in serious breach of the corporation's editorial guidelines by the BBC Trust last month.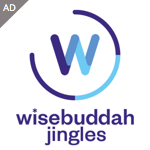 The programme in question was broadcast at 6.30pm on The Queen's 90th birthday. It included the subject that "…The Queen must have had sex at least four times". In discussing this, panellists made comments about the Queen and The Duke of Edinburgh in a way that was personal, intrusive and demeaning, according to the Trust.
The programme attracted a significant number of complaints from listeners concerned both about the content and the timing of the output. The BBC published an apology on its Corrections and Clarifications page the following day. It said: "While Radio 4 comedy is a broad church and often pushes boundaries, we would like to apologise for yesterday's broadcast of Don't Make Me Laugh. We never intended for the scheduling of the programme to coincide with The Queen's birthday and we are sorry for the offence caused by its timing and content."
A report into the incident found that there had been a failure of editorial judgement and of compliance. After, the Controller of Radio 4 and the Commissioning Editor no longer felt that the 1830 slot was right for this programme and the remaining episodes were moved to 2300.
Don't Make Me Laugh is made by So Radio, a branch of So Television, now owned by ITV Studios.