Radiocentre welcomes Karen Bradley's appointment

Commercial radio body Radiocentre has welcomed the news of Karen Bradley's appointment as Secretary of State for Culture, Media and Sport.
Radiocentre's CEO Siobhan Kenny also thanked former Secretary John Whittingdale for his contribution over the last 14 months since he'd been in position.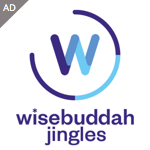 Siobhan said: "The relationship between commercial radio and the Ministers and officials at DCMS remains really important, particularly on issues around regulation, the excessive terms and conditions on radio ads, digital radio and the role of the BBC. We look forward to working with the new Secretary of State Karen Bradley on these and other issues so the UK's fantastic commercial radio stations can continue to thrive.
"I would also like to pay tribute to John Whittingdale who has been a great champion of the creative industries and wish him well for the future."
The changes were made on Thursday in a Cabinet Reshuffle following the appointment of Theresa May as Prime Minister.