Chris Moyles Show off-air after studio glitch

Normal programming stopped this morning at Radio X during the Chris Moyles Show after a fault in the studio.
The emergency tape kicked in after 30 seconds of silence at 7.18am before Chris, Dave, Pippa and Dominic took over from the spare studio 10 minutes later.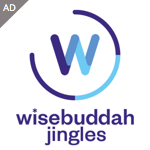 Chris then spent the next 10 minutes explaining to listeners all about the technical problems in the studio, and how an engineer was fixing the studio when it went silent. They returned to the main Radio X studio in Leicester square at 7.38am.
Have a listen to the aftermath below..