BBC Radio 3 wins special achievement award

BBC Radio 3 has been honoured for its 'extraordinary work' at one a classical music industry awards.
In a special honour, which is awarded every few years, the Gramophone Awards celebrated the extraordinary work of BBC Radio 3, as the 70th anniversary of the station and its predecessor, the Third Programme, approaches on the 29th September.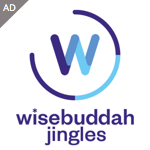 Author and actor Simon Callow presented the award to Helen Boaden, Director BBC Radio. BBC Radio 3 was recognised for being 'pioneering and consistently successful' as well as 'helping to kick-start the careers of many artists', including Igor Levit and Benjamin Appl, former BBC New Generation Artists who also won awards at the ceremony.
Helen Boaden commented: "We are hugely honoured and grateful to receive this prestigious award which recognises our strong spirit of adventure and ambition. From its earliest days, BBC Radio 3 has been devoted to offering audiences pleasure, challenge and exploration. It remains fearless in its commitment to musical quality, and creative invention. Radio 3 goes from strength to strength and continues to carry the torch of the Third Programme as a true pioneer, connecting audiences with remarkable music and culture and supporting new talent and the wider industry."
In September to mark 70 years since the launch of the Third Programme which subsequently became BBC Radio 3, the station will broadcast from Southbank Centre 23rd September – 7th October with special immersive events, new commissions and live music. It will also broadcast 70 days of new commissions across music and the arts and has an embedded composer who will create premieres for the station, week by week.