BBC Radio 4 drops C-bomb at 11:15am

BBC Radio 4 presenter Gary Younge read out the C word during a pre-recorded programme on Wednesday morning.
Gary announced seconds beforehand that he was about to use some strong language, then went on to read out some graffiti aimed at Polish people in the UK: "Vote out EU. Come on England, get the c***s out."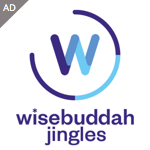 He was discussing Brexit in a pre-recorded documentary, which focussed on the effect that leaving the European Union could have on European people already living in Britain.
A BBC representative told us: "Radio 4 has an adult audience and warnings of strong language were broadcast before and during the programme."