Huw Kennair-Jones appointed Archers Editor

Former EastEnders producer Huw Kennair-Jones has been announced as the new Editor of The Archers, replacing Sean O'Connor.
Most recently, Kennair-Jones has been producing Medici: Masters of Florence for Big Light Productions, starring Dustin Hoffman and Richard Madden, and New Tricks for Headstrong Pictures, where he also series produced Waterloo Road.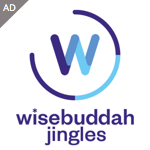 Between 2008 and 2014, Kennair-Jones worked for Sky Entertainment as a commissioning editor at Sky Drama, where he was also executive producer on programmes including Hit and Miss, Strike Back, Mad Dogs, Thorne, Terry Pratchett's Going Postal and Moonfleet.
The Archers is produced in Birmingham and has almost five million weekly listeners for its BBC Radio 4 slot.