Celador is preparing to network the breakfast show at Sam FM Swindon and Sam FM Bristol, to be hosted by Kam Kelly.
Kam has been hosting the Swindon breakfast show since Carl Hughes and Rachel Chew left for Nation Radio in August. Alice Crocker will continue on the show.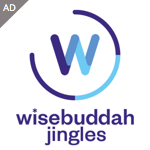 Kam has worked at Red Dragon and Capital, and also Radio Aire, Hallam and Galaxy.
Now, Bristol breakfast host Ian Downs will be moving to more off-air work within Celador, but keeping a weekend sports show.
In leaving the breakfast show in Bristol, Ian Downs says: "I have felt for some time now that I'd like to take on the next challenge, and maybe swap the early wake-up call for something more palatable. So when Celador asked me to join the group programming department to help with content and special projects for all of our Sam FM and Breeze stations across the UK it seemed like the right opportunity."
Ofcom approved a special case Format change request from Celador to share all programming between Sam FM Swindon and Sam FM Bristol in May 2016.