Radio 1 to offer downloadable phone playlists

Radio 1 and 1Xtra are to offer 25 hour-long downloadable 'phone first' music playlists each week from the autumn.
They will be themed around the station's mainstream playlist and specialist music programming.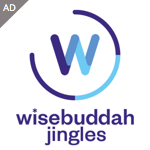 Commissioned by Radio 1 and 1Xtra with phone as the primary platform, the content that also works for radio, will be available to stream and download via the BBC iPlayer Radio app.
Examples include 'Radio 1's Most Played Records of the Week' – a Top Ten chart which will also be broadcast during the final hour of Cel Spellman's show, Sundays, 4-7pm), and every Monday 'The Most Played Specialist Songs of the Week' will give listeners the Top Ten specialist tracks, also broadcast between 9-10pm.
Also, each Friday to mark 'Radio 1's New Music Friday' there will be a chance to hear all the new singles released that day – also broadcast during Radio 1's Early Breakfast Show with Adele Roberts (4-6:30am).
Ben Cooper, Controller, Radio 1 and 1Xtra says: "This is fantastic – you can download and stream great new music, with your favourite DJ, and listen when and wherever you want on your phone."