Jazz FM provides more for BBC Music Jazz

The upcoming BBC Music Jazz pop-up service will feature 12 hours of programming from Jazz FM this year, an increase from four last year.
As well as special editions of The Blueprint with Chris Philips, Somethin' Else with Jez Nelson, True Brit with Helen Mayhew and The Performance Series with Ruth Fisher, Grammy Award-winning bassist Marcus Miller provides a special version of TransAtlantic Jazz.
Jez also appears in conversation with actor and director Don Cheadle about the music of Miles Davis, while Jazz FM will produce programmes with drummer and fill-in presenter Ollie Howell on the mentoring side of Quincy Jones and vocalist Emily Dankworth sits down with grandmother Dame Cleo Laine to leaf through her record collection.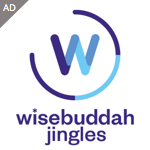 Musician Joe Stilgoe has also created a special version of his UK tour Songs on Film called "Jazz On Film" featuring soundtrack jazz and an exclusive performance from his Joe Stilgoe Trio.
And once again, Helen Mayhew teams up with Radio 3's Jeffrey Smith to present a series of programmes celebrating, on this occasion, the Top 50 Jazz Albums, polled by BBC Music.
Jazz FM's Content Director Nick Pitts said, "We're excited to once again be partnering with the BBC on this unique project and the fact that we are providing 12 hours of programmes, allows us to showcase to the audience some of the fine presenters and ideas that Jazz FM has day in, day out.
"It also gives us the opportunity to also be involved in initiatives like the Quincy Jones and Dame Cleo Laine nights of celebration and the latest Top 50 countdown by producing specific content for the pop up."
BBC Music Jazz starts on November 10th for four days on DAB Digital Radio, and all of Jazz FM's programmes will be on iPlayer for 30 days.