Max and Ivan return to BBC Radio 4 for Halloween

Comedy double act Max Olesker and Ivan Gonzalez are taking their crime caper sitcom The Casebook of Max and Ivan back to BBC Radio 4 for a Halloween special on 27th October.
Retort, the FremantleMedia UK label specialising in scripted comedy, has been commissioned for the special by Sioned Wiliam at Radio 4, as well as for a new series which will air in 2017. The new episodes will be produced by Ben Walker.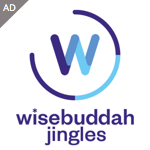 The Casebook of Max and Ivan was initially developed by John Stanley Productions who also produced the first series in 2015.
In The Casebook of Max and Ivan, Max and Ivan play incompetent private detectives for hire, with each new episode bringing a new case to solve and a new world for them to infiltrate by going undercover in a series of fiendish guises. In the Halloween Special, after being thrown out of their office by unhinged landlord Malcolm McMichaelmas, a holiday with Ivan's anthropologist uncle on the remote Isle of Sudley seems to be the perfect solution.
However, things quickly go awry as the boys get mixed up in a sinister underworld of murder, human sacrifice, and sand.
Max and Ivan's shows have been nominated for Best Show at the Edinburgh and Melbourne comedy festivals, and they've appeared in TV shows including Pompidou, Badults and Blandings and in the roles of digital strategists Ben and Jerry who contribute almost nothing to meetings in BBC spoof W1A.
Tickets to attend the studio record of the Halloween special on Thursday 20 th October, are free, but need to be reserved at: sroaudiences.com