New Controller of Programming at Manx Radio

Alex Brindley has been appointed as Manx Radio's new Controller of Programming and Content, replacing Marc Tyley.
Alex started at Manx Radio as a weekend presenter on the station's former youth station KIKFM back in 2002. Over the years he has performed a number of different roles both in front of and behind the microphone including presenting the breakfast show, producing and presenting a number of different radio documentaries and specialist music programmes, producing and presenting Radio TT.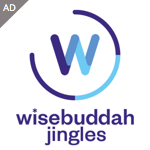 More recently he has been the station's Programme Organiser responsible for a wide variety of behind the scenes operations including the delivery of the station's music policy. He currently presents the Alex in the Afternoon show.
Managing Director, Anthony Pugh told RadioToday: "The Controller's role is one of the most important at Manx Radio and I'm delighted that Alex will not only be bringing with him a wealth of experience in programme making but real know-how in growing audiences through extending programming to digital media. I'm also delighted that the station has been able to make such a senior appointment from within the station's existing staff."
Alex says "I'll be relishing this role as it covers so much more than just radio. Manx Radio is now a multi-media provider and every day we face new challenges to ensure we remain relevant to our audience who are demanding more and more content digitally. Whilst we remain committed to providing a world class mix of public service and commercial entertainment in our traditional sphere of radio, we will be becoming ever more focused on improving and growing our digital offering online and through social media."
Alex succeeds Marc Tyley in the role of Controller of Programming and Content who has retired after nine years in the role but will continue to present his Greatest Hits programmes for the station.