RAJAR Q3 2016: Regional and local round-up

Local and regional headlines from RAJAR Q3 are here – including highest ever reach for JACK 2, Downtown Country and Channel 103.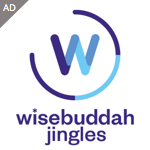 Capital Yorkshire is (just) the biggest station outside London with 1.089m listeners. Smooth NW is close behind with 1.087m
JACK 2 records its highest ever reach and hours – it now has 78,000 listeners compared with 59,000 a year ago
Channel 103 is celebrating its highest ever audience – 56,000 people in a TSA of 87,000 listening, giving it 65% reach
BBC Radio Jersey is also up year on year, from 29,000 to 33,000 weekly reach
BBC Radio Manchester has recorded its highest listener figures for four years – the station reached 248,000 listeners this quarter
BBC Radio York posts a loss in audience and share after an increase last quarter
BBC Radio Shropshire enjoying an increase in reach, with an extra 22,000 listeners to 118,000 weekly
BBC Radio Norfolk is down to its lowest numbers – down 25% reach year on year to 158,000
XS Manchester is back up over 100k – increasing from 72,000 to 102,000 weekly reach in the last three months
Yorkshire Coast Radio is still attracting 45% of the population to listen to the station
All Touch FM stations have lost listeners this quarter
Downtown Country has 99,000 listeners – adding 14,000 from last quarter
Wire FM is on the downward trend – weekly reach at an all time low of 28,000 listeners
2BR Blackburn/Preston has lost listeners since rebranding from The Bee in May
Clyde 1 is on a recent record – with 660,000 listeners, up from 584,000 a year ago.
Heart Scotland stays steady at 410,000 listeners
Capital Scotland also staying steady with 594,000 listeners
The biggest commercial radio station in Liverpool? Smooth North West!
Heart Cambridgeshire continues to grow – from 247,000 to 274,000 listeners year on year
Heart East Anglia Norfolk is on a downward trend, from 175,000 to 138,000 listeners in 12 months
Wave 105 in Solent has recorded its best ever figures – 423,000 people tuning in, for an average of 13 hours a week
Highest ever results for now-independently-owned Radio Exe
Worst quarter goes to The Wireless – now with 6,000 listeners compared with 23,000 three months ago
Quotes:
Tim Parker – JACK's Programme Director said: "We are honestly thrilled to be market leader in Oxfordshire for the first time. Oxfordshire just loves both our radio stations and month on month our digital engagement continues to grow. Our commercial partners and advertisers are getting superb results and we are also proud to be seen as innovators by owning one of the most exciting radio brands in UK radio. Of course our recent launch of our new radio station Union JACK has been another great achievement for our Oxfordshire team".
Kate Squire, Managing Editor of BBC Radio Manchester, said: "I'm so pleased that nearly a quarter of a million people are tuning into Radio Manchester. We operate in a very competitive radio market in Greater Manchester so it is fantastic people are switching to us for our mix of great music, the biggest local personalities and the best local news and sport.
Chris Sigsworth, Managing Director, Yorkshire Coast Radio: "I'm delighted with our year on year increases in Reach, Hours and Market Share. Proof that 'proper local radio' works, and gets great results!"
Downtown Radio, Cool FM and Downtown Country MD Mark Mahaffy said: "The recent set of figures make good reading for radio overall, and we are particularly delighted that all three of our stations posted significant growth across the year. Combined we now reach 43% of the adult population with a massive 639,000 people tuning in weekly to either Downtown Radio, Downtown Country or Cool FM. Cool FM has extended its reach even further, consolidating its No. 1 commercial position in the market with a huge audience of 400,000 tuning in weekly, that's an increase of 25,000 listeners across the year. The Pete Snodden Breakfast Show continues to dominate the all-important morning timeslot, recording his highest ever listening figures. Meanwhile, Downtown Radio recorded the highest increase in terms of time spent listening of any local station in NI with a 30% increase, while sibling station, Downtown Country added another 14,000 listeners to climb to 99,000."
Wave 105's Managing Director Martin Ball, said: "As we celebrate our 18 birthday this year, I'm very proud of this achievement but we never lose sight of our ambition to consistently deliver engaging and relevant content to our audiences. It's our aim to continually evolve the listener experience to reflect changing tastes, habits and demands of life in the south. We are delighted that so many people are choosing to spend time with us and are continuing to engage with us on air and online as their local radio station."
Have we missed something? Tell us – [email protected]


Don't forget, we can send you radio news via email direct to your inbox with a number of options. Just use the form below to register.