Union JACK Radio reaches half a million votes

DAB+ radio station Union JACK is celebrating reaching over 500,000 playlist votes in the first three weeks of broadcasting.
Votes are made on the station's app to decide which songs are promoted up the playlist on a real time basis.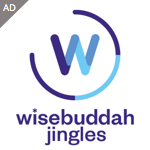 The station has also made its first commercial appointment, with former Commercial Content Director at Bauer, Katherine Knapp, joining the team.
Katherine has spent 13 years leading the sponsorship and promotions activities at both Absolute Radio and before that Virgin Radio. Her most recent role was as Commercial Content Director at Bauer where she was responsible for Absolute Radio and Magic Radio.
Donnach O'Driscoll, CEO of Union JACK, said: "I'm thrilled to be working with Kat again. She was the first person we wanted to join the Union JACK commercial team so we're delighted to sign her up. Throughout my six years working with her at Absolute Radio I saw at first-hand how massively talented and effective she was running with a brief from start to finish and working with programming to deliver the best results for all her clients."
Katherine Knapp said: "I'm delighted to be back working with the creative brains behind Absolute Radio and to be part of such a unique national radio offering. It's rare to get such an exciting opportunity, to help shape a brand's commercial creative offering right from the beginning. I'm confident that Union JACK's distinctive and innovative proposition will give us the stand out we need to succeed and great to see an independently owned radio brand successfully establishing itself on a national level."
Ian Walker, CEO of Union JACK, said: "We are thrilled at the growing audience engagement numbers through our Union JACK app and website. Over 500,000 votes already has exceeded all our expectations. We have the biggest selection of music of any UK national commercial radio station and we wanted to put control of what is played back in the hands of our listeners. The audience clearly loves our all British music format and we're delighted to be the first ever national radio station in the UK to let the audience pick every song."