Angel Radio to broadcast in London on DAB

Nostalgic station Angel Radio is joining the DAB line-up in London, making its programmes available in the Capital for the first time.
Tests started this week ahead of a full launch before Christmas, and the station is asking listeners to donate around £5,000 so it can afford the licences to broadcast in London.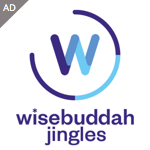 It will continue to operate from Hampshire where it broadcasts on FM in Havant, and on DAB in numerous locations around the UK.
"Angel Radio will be providing nostalgic entertainment, relevant information, and mental & physical stimulation to the capital city's hundreds of thousands of pensioners," Station Manager Tony Smith says.
Angel Radio will launch its full programme service on 10th December via the Trial London multiplex.