Nation Radio given permission for more sharing

Nation Broadcasting has received Ofcom approval to share all output for five stations.
Radio Pembrokeshire, Radio Camarthenshire and Radio Ceredigion will share programming 24/7 with Swansea Bay and Bridge FM, but keep local opt outs for news, adverts and local information. Radio Ceredigion is in a different Approved Area so was granted special permission from the regulator.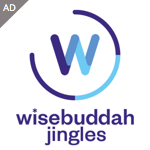 The three stations currently based in Narberth, Radio Pembrokeshire, Radio Camarthenshire and Radio Ceredigion will also move to join Swansea Bay and Bridge FM in St Hilary – which sits in two different approved areas.
Martin Mumford from Nation tells RadioToday about some of the planned changes: "Over the coming weeks we will be introducing some new voices to the programming line-up at Radio Pembrokeshire, including a new breakfast show with Mark Powell and ITV Wales' Weather presenter Ruth Wignall. Popular and long-serving presenters Jay Curtis and James Southon will continue to provide local programming for the county, whilst distinctive specialist programmes such as the Farming Show with Will and Sarah, BB Skone's local music show and the award-winning Friday Sports show with Bill Carne will all continue to be provided from our Narberth studios.
"Nation Broadcasting is committed to maintaining its status as a leading media employer in West Wales and this year has invested in a new Digital Media business based at Narberth employing five full-time staff to provide local businesses with website design, digital marketing and search optimisation strategies."
Nation Broadcasting has also submitted a request to change the format of Nation Radio. The proposed change to the character of service is to clarify the station's output after a number of complaints about compliance were received, but none were upheld. If the request is approved, Nation Radio would change from a rock-led service to "a music station for Wales."
Nation Radio also wishes to increase its commitment to locally made hours from 10 hours per day weekdays and 4 hours per day at weekends to 21 hours each day. The request is now subject to a consultation which closes on Friday 9th December.