The Scottish Sun starts its own radio station

News Corp is utilising the facilities of its newly acquired company Wireless Group to start its own radio station.
The new station is the first major sign of Wireless Group working with its new owners to invest in radio. The Scottish Sun Xmas Radio, playing Festive Hits All Day, is starting on November 21st online via the newspaper's website and DAB in Central Scotland and Aberdeenshire.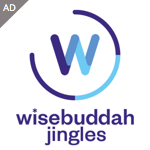 Terry Underhill — group programme director at Wireless Group, told the paper: "We want to sprinkle some Christmas magic across Scotland and The Scottish Sun will be providing the soundtrack for the 2016 festive season.
"From midday on November 21 until midnight on December 27, we'll be broadcasting The Scottish Sun Christmas radio station."