BBC Radio 3's New Year's revolutions for 2017

BBC Radio 3 has announced its New Year's revolutions; a year of programming inspired by cultural, social, religious and political unrest.

Entitled Breaking Free, Radio 3's 2017 theme will be divided into three parts. The first focus begins in January with an examination of an early twentieth-century attempt to alter the direction of European music: the Second Viennese School.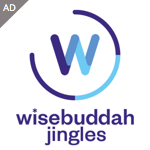 The second focus starts in Spring, when Radio 3 turns its attention to the 500th anniversary of the sixteenth-century Protestant Reformation, a period of religious and political transformation which heralded a seismic shift in intellectual life, music and culture.
The Breaking Free year culminates in Autumn with the third focus, a look at the political upheaval and objectives of the 1917 Russian Revolution and how artists and musicians – from sympathizers to exiles – responded.
Controller of Radio 3 Alan Davey says: "In our own interesting and uncertain times it is illuminating to look to turbulent events of the past; the arts act as a lens, helping to make sense of the world around us. BBC Radio 3 has a long history as a cultural pioneer, inspiring, challenging and connecting our listeners with remarkable music and culture – what better way to start the New Year than by discovering moments that altered the musical and cultural landscape forever."