BBC Radio 4 to drop Midweek for new arts shows

There are changes coming to Radio 4's schedule from April 2017, when the station will launch two new arts programmes and bid farewell to Midweek.
Libby Purves, who has hosted Midweek for the last 33 years, is in talks to host other shows on BBC Radio 4, along with a new programme about theatre starting in April.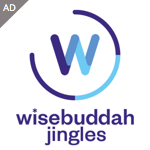 Libby says: "It is certainly important that Radio 4 should cover more fully the remarkable variety and adventurousness of British theatre at all levels around the country, and I am glad to be a part of its move towards this."
Radio 4's Controller Gwyneth Williams says: "Midweek, presented by the formidable broadcaster, Libby Purves, has provided countless memorable moments over many years. I want to thank all the guests and excellent producers who have brought such a degree of surprise and pleasure to our Wednesday mornings. Most of all my thanks, both personal and on behalf of listeners to Libby, for the outstanding job she has done as presenter for so long.
"The Radio 4 schedule has to evolve at the right moments in the station's history and I want to bring the most compelling mix of programmes to our discerning listeners. I am proud to introduce a long-form arts interview series for Wednesday mornings as well as a new monthly show dedicated to theatre as part of our Saturday line-up.
"Theatre is having a golden moment and Libby is the perfect person to bring that story to the Radio 4 audience with her knowledge and passion, and I'm delighted that she will stay with us on Radio 4."
The new half an hour theatre show will be broadcast once a month on Saturdays followed by a repeat during the week.
There's also a new long form interview series with prominent figures from the arts world coming to Radio 4 featuring half-hour interviews between leading artists – including writers, musicians and poets. Each interview will have a specific purpose and enquiry at its heart, and the series will work as a chain, with most interviewees becoming the interviewer for their chosen guest. Commissioned for four series of six episodes throughout the year, the programme will be broadcast on Wednesday mornings at 9am, sharing the slot with other arts and factual commissions.
Both will come from BBC Radio Productions, current makers of Midweek.