The Golden Hour returns with Tony Blackburn

Tony Blackburn's new show on BBC Radio 2 will be called The Golden Hour – a show he pioneered at BBC Radio 1 in the 70s.
Tony Blackburn's Golden Hour will air each Friday night from 19:00 starting on January 6th 2017.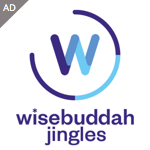 He started the feature on his breakfast show in the 70s on a Friday morning before taking it daily.
Simon Bates took over the feature on the mid-morning show in 1977 and recently brought it back on his BBC Radio Devon breakfast show each weekday at 9am. A number of radio stations continue to use the name and mechanic to this day.
Tony's actual return to Radio 2 will be a week earlier on New Year's Eve, when he hosts a Soul show from 8pm till 1pm.
He's back on local radio as well. On New Year's Day at BBC Radio London from 12pm then on January 6th at BBC Radio Berkshire.