Celador confirms acquisition of Anglian Radio
Lyn Long returns to run the five stations.

Celador Radio has confirmed to RadioToday it has completed the acquisition of a controlling interest in Anglian Broadcasting Company (Holdings) Ltd.
RadioToday revealed a deal was being made earlier this month, and today the five Anglian stations, Dream 100 (Colchester and North East Essex), Town 102 (Ipswich and surrounding area), The Beach (Great Yarmouth, Lowestoft and surrounding area), Radio Norwich (Norwich and surrounding area) and North Norfolk (Cromer, Fakenham and North Norfolk), will fall under control of Celador.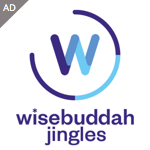 Lyn Long has been appointed regional managing director – she has previously worked for all five stations whilst they were under the ownership of Tindle Radio, joining from Capital Gold where she was managing director. Lyn joins Celador Radio from Archant and will report to Carol Edwards, CEO of Celador Radio.
When asked about possible rebranding of the stations, Celador said it is too early to confirm any plans and will undertake a detailed evaluation over the next few months.