Clint Boon joins XS Manchester for Drivetime

Former XFM Manchester presenter and Inspiral Carpets musician Clint Boon is joining XS Manchester with a new afternoon drive show.
Clint's new XS Manchester drive time show will revive his 'That's Good Innit' feature, and sees a return for him to Laser House, where the station is based. Xfm Manchester was based at Laser House when he hosted drive time in 2006. He currently hosts a Saturday evening 80s show on BBC Radio Manchester, and an X-List show on Radio X on Sundays.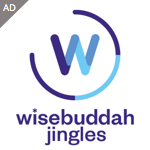 XS Manchester Station Director Ande Macpherson talks about Clint joining the station; "With his wealth of music passion, a phone full of industry contacts and being a brilliant and infectious presenter, we're really excited to have Clint join us on XS Manchester."
Clint comments on his joining XS Manchester, "This is all the planets aligning. Drive time radio is my natural home. Playing the music I love in my hometown live from the XS Manchester studio every day is like a dream come true. I have been a listener for the last year and now I can't wait to join the crew."
Clint Boon's Drive Time starts on XS Manchester on 27 March 2017. 2-6pm weekdays. Current Drive host Sophie Sveinsson is moving to daytime and Ricky Kirby is leaving the daytime schedule.