Smooth Operations, Unique the Production Company and Above the Title will trade as 7digital from today.
The three companies were acquired by 7digital (and its previous trading name of UBC Media) over the last few years but have been trading separately.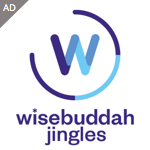 Smooth Ops delivers music programming and live events, and runs its own record label called Delphonic. Unique The Production Company, which has operated for over 25 years, is known for national BBC programmes such as Pick of the Pops, Sounds of the Sixties and Jazz Now, whilst Above the Title specialises in spoken word programming across entertainment and factual genres.
As of today, all three will now operate as one production team under the 7digital name.
Meanwhile, Entertainment News, the syndicated showbiz provider, will remain a distinct company and part of 7digital's Creative function. In addition to production capabilities for radio, TV, live and online, the group also includes in-house expertise in creative services for digital music services, such as editorial, merchandising, playlist creation and music recommendations.
7digital's Creative division has grown in recent years to over 25 employees (and a network of freelancers) based across both London and Salford. The team from Smooth Operations, currently based in Delph, Greater Manchester, will be moving in the coming weeks to a new office in Salford's MediaCityUK.
Kellie While, Head of 7digital Creative, commented on the move: "This is just one of the ways that 7digital is reacting and adapting to a fast-changing industry with evolving – and increasingly demanding – production needs.
"Combining our production teams and their individual expertise will allow us to take an even more holistic approach to our clients' briefs and ensure that they have the creativity and innovation needed to keep today's audiences coming back for more. It is very much a positive move and arguably an overdue one for the company – we look forward to building the 7digital brand further over the coming years."
Simon Cole, CEO of 7digital, added: "Our radio heritage and creative content is a key differentiator for 7digital – it puts our leading technology platform at the heart of a business which understands the importance of the way content is curated and presented to an audience. Bringing together our creative and technology capabilities under one banner demonstrates our real value to clients, whether they are traditional broadcasters requiring our production skills or companies that need to enhance their digital music services with bespoke content."