Ten years after the closure of Capital Disney, those who were involved are planning to celebrate its short life.
Capital Disney began life as the Cube before an alliance between Capital Radio Group plc and Walt Disney International saw it relaunch to target 8 – 14s with a mixture of kid-friendly pop and content. GCap Media closed it in June 2007.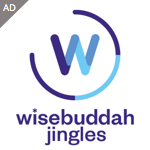 And now, Radio Rebooted will stream online for one week between Sunday 28th May and Sunday 4th June to commemorate the station and the other brands produced in the Capital Lab. The Pop-Up Station will commence output at 10am on Sunday 28th May.
Radio Rebooted is a creation of Capital Disney's former programmer Will Chambers and Station Imaging Producer James Beckingham.
James commented: "I knew we couldn't let this milestone pass without acknowledging the impact that Capital Disney had on so many people – young and old. I'm so happy that we have been able to do this and it's been such a thrill to help reboot all those radios!"
Will added: "We have long felt that there is room for a station that had the energy and humour of Capital Disney and with ten years since it closed down, we thought now was as good a time as any to remember what the early pioneers of digital radio promised."
The account @CapitalDisney is a still alive though, and has been tweeting for the past five years about no longer being on-air! Give it a follow..