Wireless Group's Belfast-based station U105 has gone on digital radio for the first time this week.
It's been on FM since launching in November 2005, but has now gone Northern Ireland-wide on the country's DAB multiplex.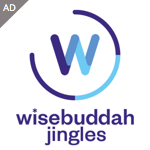 Breakfast presenter and PD Maurice Jay was on air as it went live on digital radio on Monday morning, playing Fleetwood Mac's "Everywhere" to mark the occasion.
Station Director, Peter McVerry, told RadioToday: "We are delighted that our first-class presenter line-up is now available across Northern Ireland on DAB. Access to digital sets and an improved transmitter network across Northern Ireland meant the time is now right for U105 to go onto DAB with a potential catchment of more than 1.5 million people across Northern Ireland.
"Until now we have been receivable on FM in Belfast and the surrounding area as well as online, via our very popular downloadable apps and on Freeview. As of today anyone with a DAB radio in their home or car will be able to access us across Northern Ireland."
U105 says it's investing almost £250,000 in a major marketing campaign over the next six months to highlight the move to DAB, including television adverts.