Radio Academy reveals 2017's 30 Under 30 list

This year's list of 30 radio people under the age of 30 – the industry's next generation of talent – has been published by the Radio Academy and ReelWorld.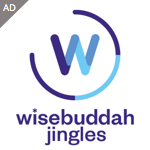 Making the list for 2017 are producers, presenters, journalists, account managers and even a CEO in the shape of Fix Radio founder and Chief Executive Officer Louis Timpany.
The Radio Academy says those on the list have shown 'exceptional tenacity, talent and a proven trajectory to be the industry's next generation of talent'.
The 30 Under 30 list is now in its sixth year and is sponsored by jingle production company ReelWorld.
Steve Parkinson, Vice Chair of the Radio Academy and Chair of Judges commented: "This year was another record in terms of entries, showing that the radio and audio industry is absolutely in rude health, not just in audience terms, but with new young bright talent coming through the sector, and creating successful careers out of it. If we had called it the FIFTY under 30 we would have still struggled to have squeezed in the best of the best. Thank you to all 12 judges from across the BBC, Commercial, Independent and Audio Sector. This was a tough gig to judge!"
Anthony Gay, Managing Director of ReelWorld added: "Once again it's an honour for ReelWorld to support the 30 Under 30 initiative and play an active part in championing the future of radio and the audio industry. Personally, I get a huge kick out of going through the entries and seeing the inspirational individuals who are driving the business forward. This year the standard has been exceptional!"
Those on the list will be invited to the ARIAs in Leeds in October, where they'll go up on stage to celebrate their achievements.
Here's the full list of 30 Under 30 members for 2017:
ADEM WATERMAN – Producer/ Production Assistant, Absolute Radio, Kerrang! & Planet Rock
AMY SCARISBRICK – Reporter, Key 103 – Bauer
ASHLEY JEARY – Deputy Programme Manager / Presenter, Radio Exe
BEN WEISZ – Political Reporter, BBC Surrey
CARL FRAZER-LUNN – Video Manager, Absolute Radio / Magic
CHARLES DENNETT – Head of Content & Hometime Presenter, UKRD Group Ltd
CHARLOTTE GAY – Broadcast Journalist, Heart Radio
CHRIS GILVEAR – Head of Production, Jazz FM
DAVID AKOSIM – Producer, Somethin' Else
EMMA CLOSE – Broadcast Journalist and Deputy Editor, iPM – BBC
GARETH BARLOW – Broadcast Journalist, BBC World Service
GILES GEAR – Programme Manager, Union JACK
GRACE HOPPER – Assistant Producer, BBC Radio 1
HANA WALKER-BROWN – Documentary, Radio, Sound and Podcast Producer, Freelance / Amazon Audible
JAK CARLIN – Account Manager, Radio Forth
JORDAN HEMINGWAY – Breakfast Producer, Heart North West
JOSEPH LYONS – Senior Creative Producer, Capital Breakfast
KATIE BODEN – Producer / Team Assistant, Virgin Radio / BBC Berkshire
LAUREN MARSHALL – Account Manager, Radio Clyde
LIAM HADLEY – Assistant Producer: Station Sound, BBC Radio
LIAM CONROY – Assistant Producer, BBC Radio 1
LOUIS TIMPANY – Founder and CEO, Fix Radio
LOUISA WELLS – Breakfast Producer, BBC Radio Berkshire
MATT TASKER – Assistant Producer, BBC Radio 2
MEERA DEPALA – Assistant Producer, BBC Radio 2
OLI SLY – Breakfast Producer, LBC
OWEN BRADLEY – Sports Presenter, BBC Radio Derby
SAM DARLASTON – Presenter, KISS FM
SIMON ALEXANDER – Programme Controller & Breakfast Presenter, Quidem
TOM HARLAND – Head of Digital, Stray FM


Don't forget, we can send you radio news via email direct to your inbox with a number of options. Just use the form below to register.