Revolution buys Oldham Chronicle newspaper
Oldham's commercial radio station Revolution 96.2 has bought the rights to continue printing the area's local newspaper.
Last month, Oldham Chronicle's parent company Hirst, Kidd and Rennie Limited announced the publication, which had been serving the town daily for 163-years, was to close with the loss of 49 jobs.
But now, after talks with administrators Paul Flint and Jonathan Marston of KPMG to purchase the newspaper, the radio station will bring it back.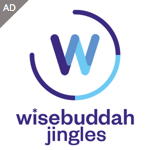 Since the closure, three rival publishers have launch new titles or editions for the town meaning the historic title has a four-way battle for readers.
Speaking about the deal, Revolution 96.2's Managing Director, Matt Ramsbottom, said: "We are delighted to have completed the deal with KPMG who have been a pleasure to work with. Oldham Chronicle has been the newspaper in Oldham for 163-years, the history, heritage and archives are important and should be respected."
"Printing the next edition of the Oldham Chronicle will not be without its challenges, we are working hard to pull together the various elements of the process, a significant amount of data and information was stored in the cloud and it may prove tricky to retrieve. However the passion, support and belief to bring back the newspaper by loyal readers and advertisers has been overwhelming."
Don't forget, we can send you radio news via email direct to your inbox every weekday at 11am. Just use the form below to register.