BBC Radio 2 is sending Jeremy Vine to Coventry to host his two-hour talk show on Wednesday from the city.
He'll be in the area to celebrate the city itself, its music, culture and industry – and 50 years of Local Radio. The BBC Gillard Awards, named after the founder of BBC Local Radio, will also take place in Coventry the same day.
The Jeremy Vine show will come live from the old offices of the Coventry Evening Telegraph, where Jeremy Vine had his first job after university.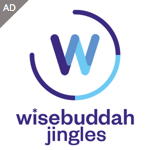 There will be celebrity guests and Coventry-themed features, and no doubt, lots of details about the BBC local radio awards.
Maybe Jeremy will even pop-in to the awards ceremony?
Don't forget, we can send you radio news via email direct to your inbox every weekday at 11am. Just use the form below to register.