Kay Crewdson is continuing her tour of North Yorkshire hosting coffee and cake sessions with an event in Filey.
On Wednesday November 15th, Kay and the BBC Radio York breakfast show team will be at Filey Methodist Church from 12pm until 2pm. Kay is inviting people from in and around Filey to join her to meet up with other like-minded people and help to reduce social isolation in the area.
Kay Crewdson said: "Since joining as the BBC Radio York breakfast show presenter earlier this year we have reported on the rise in loneliness and isolation in North Yorkshire and heard some heart-breaking stories from listeners who have called into the show. So, we have decided to tackle the subject and do something about it.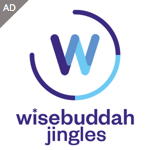 "I'm looking forward to meeting people from Filey, hearing their stories and hopefully putting them in touch with organisations who can offer advice and guidance."
Joe Pignatiello, Managing Editor at BBC Radio York, added: "Our listeners have told us that loneliness is a huge subject that affects many people across our patch so it's important that we're able to do something to tackle the problem. Kay has a fantastic relationship with our listeners and I'm sure her warmth, engaging personality and her ability to listen will make a difference to the people in Filey."
Kay Crewdson has already held coffee and cake sessions in Selby and Helmsley. Since Kay visited Selby in September, a regular coffee and cake session has been set up.
Don't forget, we can send you radio news via email direct to your inbox every weekday at 11am. Just use the form below to register.