BBC Radio Merseyside – which celebrates its 50th anniversary later this month, and Radio City, are being given the Freedom of the City.
Separately, a number of long-serving presenters are to receive the council's Citizen of Honour award, for their prominent role in community life in Liverpool over many decades. They are Billy Butler, Pete Price, Linda McDermott and Roger Phillips.
Lord Mayor, Councillor Malcolm Kennedy, said: "We are extremely fortunate to have two radio stations that have been embedded in and have reflected life in our city for decades.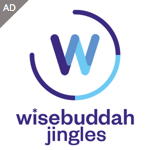 "Both BBC Radio Merseyside and Radio City are part of the fabric of Liverpool, and entire generations of families have heard them reflect both the humour and sorrow of the city, giving it a voice during both good times, and bad.

"The likes of Roger Phillips, Billy Butler, Pete Price, Linda McDermott and others have become extremely well-known and much-loved due to their passion for Liverpool and their ability to understand the city's mood and convey it effectively on air. Both stations make a huge contribution to alleviating poverty and helping communities in difficulty, whether it's Radio City's Cash for Kids or Radio Merseyside's contribution to the BBC's Children in Need Appeal and the work of the highly-regarded A Team.

"They are the first source of accurate information in emergencies and have diligently reported the highs and lows in our city for decades. They provide a lifeline to people, particularly those who are elderly.

"At a time when there is so much choice on the radio dial, and so much competition for listening, the huge audiences which both BBC Radio Merseyside and Radio City continue to command is testament to their popularity and relevance to the people of Liverpool and the wider region."

Sue Owen, Editor of Radio Merseyside, said: "We are delighted to receive the Freedom of the City from Liverpool City Council for our services to the local community. It's a wonderful way to celebrate our 50th anniversary. But we couldn't do what we do without the support of our amazing listeners who make it all worthwhile. We believe we're at the very heart of the communities we serve and our presenters are rightly passionate about where they live.

"It's such an honour to be acknowledged in this way and everyone who works at BBC Radio Merseyside, past and present, will feel very proud."

Vicki Allison, Station Director for Radio City said: "What a privilege to have the honour of the Freedom of the City bestowed up on us by Liverpool City Council, we are absolutely thrilled.

"Radio City has been the voice of the City for over 43 years broadcasting live from the Radio City tower, providing entertainment, music and above all representing the City in times of both crisis and celebration. We are grateful for the continued support of the listeners and commercial partners that we serve. Everyone associated with the station feels extremely proud."

Following the council meeting on Wednesday, separate ceremonies to confer the honours will be held next year.

Don't forget, we can send you radio news via email direct to your inbox every weekday at 11am. Just use the form below to register.



Posted on Tuesday, November 14th, 2017 at 11:01 am by UK - Reporter