Soultrain Radio plans DAB service in Bristol

Soultrain Radio is the latest station to announce plans to launch on a local DAB digital radio multiplex.
The new soul service will be broadcasting to the Bristol area, and former Galaxy 101 presenter Tristan B has signed up to host the breakfast show when it launches on December 6th. (pictured)
Tristan said "I am honoured to be joining the team. To quote Jodie Whittaker when she became the first female Dr Who "I am beyond excited". I've wanted to get back into full time presenting for many years but my style and music choice didn't seem to suit any local stations currently on air.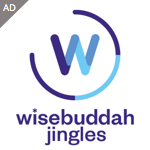 "Soultrain Radio will take me back to the way radio was when I started in the business all those years ago, where the priority is great music that the DJ's have a genuine passion for. Getting up early every morning to play soulful and funky music, from the latest releases to the classic tunes that I've been playing since the 70's, makes it the perfect job for me."
Tristan recently worked for BCfm as a volunteer for five years producing & presenting specialist music shows 'The 4th Floor' and 'Cool As'. He also presented the 'One Love Breakfast Show' every Friday morning.
The station is now testing and is based at Bottle Yard Studios – a studio facility for film & TV in Bristol.
Tristan continued: My breakfast show will be relaxed, chilled, current and informative but most of all it will be fun & soulful."
SoulTrain Radio DAB to launch from Bristol based Bottle Yard Studios https://t.co/W9ISMsDkj9 @SoulTrainRad #DAB #Radio #News #Checkitout pic.twitter.com/MPl3k20Uk5

— JustCONNECT (@justconnectme) November 1, 2017