Classic FM's new weekend schedule includes a new show from former Radio 3 breakfast host Rob Cowan.
Rob is returning to Classic FM, having been part of the original line-up. He'll host his own Saturday evening music show (7pm to 9pm) from 6th January. Cowan's Classics will include the Sure Shot, which first ran on Classic FM 25 years ago, in which Cowan champions a new recording which he tips for success.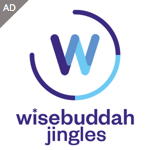 Also, Good Morning Britain's Charlotte Hawkins is joining the station to present Sunday afternoons 3pm till 5pm whilst composer, broadcaster and former Classic FM Composer in Residence, Howard Goodall, will be in conversation with Andrew Lloyd Webber for a brand new six-part Saturday night series from 9pm to 10pm.
Rob Cowan said: "I've always said that, over the years, Classic FM has been responsible for bringing great music into the national consciousness. Now, after a creatively varied seventeen-year period of absence, I'm delighted to be going full circle, reaching out to a public that's eager to be nourished by quality repertoire, whether familiar or unfamiliar, as performed by artists who are fully up to the job. I intend to have a ball – and hope my listeners will, too."
Charlotte Hawkins said: "I'm absolutely thrilled to be joining the Classic FM team and I can't wait to share some of my most-loved pieces of music with listeners. I've always been a fan of the station and it'll be wonderful to play some old favourites as well as discovering new gems. Having grown up with classical music as the soundtrack to my childhood, it's so exciting to have this opportunity".
Sam Jackson, Classic FM's Managing Editor added: "Following our 25th birthday celebrations this year, 2018 on Classic FM will be off to a flying start as we welcome a host of new names – and old friends – to the station. These brilliant broadcasters share Classic FM's vision to make classical music relevant to all, and we look forward to launching these exciting new programmes next month."
Presenters Alex James and Charlotte Green are leaving the station at the end of the month.