Time 107.5 gives toys to over 1400 children

Time 107.5 FM has helped over 1,400 underprivileged children enjoy presents this Christmas.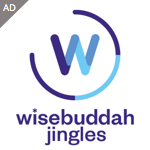 Time's Give a Child a Christmas appeal has been running for 14 years and every year the list of underprivileged children gets longer, so every year they have to appeal to more of their listeners to help them find toys for the local children in need.
Charities and individual families benefit from the kind donations made by listeners, and this year was unparalleled seeing over 4000 toys being donated.
This meant – for the first year – every child on Time 107.5's list received three toys.
Station Manager Lorna Waters Said; "We could not run the appeal without the help of our sponsors GBP Estates and of course all our lovely listeners.
"This year lots of local businesses got involved and some even sacrificed Christmas cards and parties instead donating the money to us to buy toys. The stories we hear about how and why people contribute are really inspirational and equally we hear very sad stories about families in our area who are struggling, we have all shed a few tears in the studio this year"


Don't forget, we can send you radio news via email direct to your inbox with a number of options. Just use the form below to register.