Digital radio event planned for Edinburgh

Digital Radio UK has confirmed the speakers and location for the upcoming free Edinburgh digital radio event entitled 'This is Radio'.
It's happening on Thursday March 15th from 6pm till 8pm at The Place Hotel on York Place, close to Waverley rail station and Forth Radio.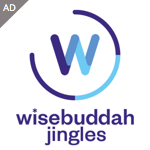 This will be an opportunity to hear directly from the major broadcasters in Scotland, including the newly appointed Gareth Hydes, Commissioning Editor Radio, Music and Events, BBC Radio Scotland who will join Graham Bryce, Group Managing Director of Bauer City Network, Richard Bogie, General Manager News Scotland and Carol Wyper, Marketing Manager, Scottish Sun to talk about digital progress and the future of radio in Edinburgh and Scotland.
The event will be hosted by Stuart Barrie, Chair of Radio Academy Scotland and attendees will also hear from radio historian David Lloyd, who will look back on Edinburgh radio history in his inimitable style and an expert panel including Adam Findlay, Managing Director, New Wave Media.
Additionally, Digital Radio UK CEO, Ford Ennals, will look at the future of radio in a smart, voice-controlled world and the opportunity offered by small-scale DAB.
There will be a free welcome drink for attendees and an opportunity to win a digital radio. Attendance is open to all and is free of charge. Email Lucy Forster – lucy.forster@digitalradiouk.com – if you'd like to go.