Ken MacQuarrie to manage BBC English Regions

Ken MacQuarrie is to take charge of the English Regions, moving the BBC Local Radio division out of BBC News.
Ken already manages Nations and Regions, where BBC Radio Scotland, BBC Radio Wales, BBC Radio Cymru and BBC Radio Ulster live, and he will take on the extra responsibility from April 2018. A new single editorial head to lead the changes will be announced in the near future.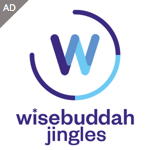 In an email to staff, BBC Director General Tony Hall says: "There's one simple ambition behind the move. I want this talented group of staff to work together to shape what we do for communities across England, Wales, Northern Ireland and Scotland. That's an exciting prospect."

He goes on to say: "It also means we can really start to re-invent local radio in England – and we'll be appointing a single editorial head to lead those changes. Kenny will tell you more as we develop our plans in the coming weeks."

There was speculation that the BBC Local Radio division would join the BBC Radio & Education team, managed by James Purnell and Bob Shennan, but this announcement keeps local radio away from that division.

Don't forget, we can send you radio news via email direct to your inbox with a number of options. Just use the form below to register.



Posted on Monday, January 22nd, 2018 at 1:24 pm by UK - Reporter