Local Radio Day date is announced for 2018

The date for this year's "Local Radio Day" has been confirmed as Friday the 25th May.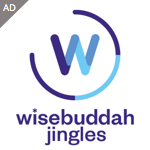 Now in its third year, Local Radio Day has established itself as a platform for "proper" local radio stations from across all parts of the sector to come together and celebrate local radio itself and the engagement it has with the people, communities and areas it broadcasts to.
William Rogers, UKRD's Chief Executive said: "Almost 80 proper local radio stations participated in Local Radio Day last year, with representation from BBC, community, commercial and charitable radio stations – a marked increase in the number of radio stations that participated in the inaugural 2016 event." He also confirmed that all UKRD local radio stations would be participating.
Dave Coull, UKRD's Group Content Director said: "Proper local radio is special and its ability to connect, reflect and be at the centre of the community it serves is unrivalled. Therefore, it's only appropriate that those working in, and those that listen to, proper local radio are the given the opportunity to share in and celebrate their passion for it and the areas it broadcasts to.
"If you'd like to participate in Local Radio Day 2018 all you need do is email [email protected] or click on the 'contact' tab at www.localradioday.co.uk and either myself or a member of the team will get back to you."