Radio News Hub expands with Spanish bulletin

UK based news provider Radio News Hub is to provide a new bulletin for subscribing stations in Spain.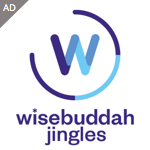 The one-minute update will be aimed at expats living in the country, as well as tourists who listen to Spanish stations while on holiday.
The service will complement the UK news that the service currently provides to its client stations across Spain, The Balearics and The Canaries.
Director Jamie Fletcher told RadioToday: "When we launched Radio News Hub back in 2015 a big part of our business model was to provide expat stations across the world with an hourly service. Many in Spain have asked us for a Spanish service to complement the bulletins they already subscribe to. We're now looking forward to providing another update."
The company, based in Leeds, has also been working with commercial partners including Jet2 and Linea Directa. It's to provide a tailored campaign for audiences in the Spanish market. It is currently advertising for a Travel News Reader via RadioTodayJobs.com.


Don't forget, we can send you radio news via email direct to your inbox with a number of options. Just use the form below to register.