Absolute Radio 00s interrupts Magic Breakfast

The beginning of Magic Breakfast with Ronan and Harriet was mixed with Kasabian and the Fun Lovin' Criminals from Absolute Radio 00s this morning.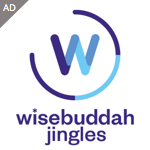 The fault happened just before 6am Monday but was fixed by 6.05am, with the station tweeting an apology shortly afterwards.
A statement Magic says: "We're all about getting Britain going in the morning but this morning we had gremlins in the studio – we accidentally treated the listeners to Shoot The Runner by Kasabian and Loco by Fun Lovin' Criminals due to a technical issue.
"Ronan and Harriet managed to wrestle it back by 6.05am to the normal top-notch service of George Michael, Robbie Williams, ABC and Amy Winehouse".
Have a listen to the 'mash-up' from Radiofail below:
You may have noticed you're currently receiving two radio stations at once, don't say we don't treat you ?

We're only joking! We're currently having some technical issues and we'll be back soon!

— Magic Radio – More of the Songs You Love ? (@magicfm) February 5, 2018


Don't forget, we can send you radio news via email direct to your inbox with a number of options. Just use the form below to register.