Bauer claims media first for Live at The BRITs

Bauer Media has unveiled a media first cross-platform content strategy for this year's BRIT Awards.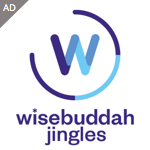 They're planning to broadcast one networked multi-brand show from Bauer Radio – 'Live at The BRITs'.
KISS's newest presenter Tom Green will host a radio show live from the event, which will be broadcast simultaneously across a number of Bauer's radio networks. In addition, this year sees a media first as twenty of Bauer Facebook and Twitter profiles will broadcast live from the red carpet. Bauer say that this extensive audio, online and social coverage is another example of how they are integrating multi-platform content, to widen the appeal of their brand to audiences.
Tom Green is known for his rapport with talent and creating engaging video interviews, and is set to bring a sense of excitement to the radio show.  KISS presenter Pandora and heat presenter Emily Segal will host the social live broadcast, showcasing all the looks and latest activity from the red carpet. After the broadcasts, on-demand content will be available online and will feature exclusive interviews with award nominees and celebrities, plus exclusive backstage access.
KISS Group Programme Director, Andy Roberts commented, "Consumer needs have rapidly evolved and this strategy of radio and social broadcasts, complimented by on-demand, are designed to grow engagement and reach as wide an audience as possible with highly desired content from one of the world's biggest music events."