Communicorp partners with live music service

Communicorp UK has partnered with a live music streaming application, available on iOS and soon on Android.
Beatstream has been designed to mutually benefit music lovers, artists and venues by providing a platform for engagement and allowing anyone to listen to live performances anywhere in the world from the comfort of their own surroundings.
Beatstream, founded by Matthew Walsh and Helen Fish has already partnered with app development agency Apadmi and XS Manchester Drive presenter, Clint Boon, who is their Artistic Director.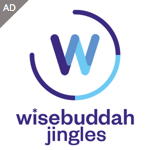 Mark Lee, Chief Executive Officer, Communicorp UK said: "We are delighted to have taken a stake in Beatstream and are looking forward to being an active partner in the Beatstream business."

Helen Fish, Chief Marketing Officer, Beatstream said: "The live music industry has really suffered in recent years with many grassroot venues struggling and even closing down.

"Beatstream is about creating a connection and we believe that by giving people the opportunity to experience live music in their own surroundings, we can reignite the feelings and emotions that only live music creates and eventually bring old and new customers through the venue doors."

Matthew Walsh, Chief Executive Officer, Beatstream said: "Partnering with Communicorp UK feels like the perfect fit. Ultimately, the success of Beatstream lies in the quality of our stream and the ability to attract listeners, something that Communicorp UK's brands are extremely adept at doing. It was extremely refreshing to meet Mark and his team as many would consider a streaming platform to be direct competition to radio however, the innovative entrepreneurial nature within Communicorp UK showed us that they have the unique desire to look at emerging markets and embrace change.

"With this new partnership, we feel that we will not only embrace change but drive change and provide a much needed service to the grass roots music industry."

Don't forget, we can send you radio news via email direct to your inbox every weekday at 11am. Just use the form below to register.



Posted on Wednesday, February 14th, 2018 at 1:41 pm by UK - Reporter