Georgey Spanswick is returning to BBC Radio York's Breakfast Show ahead of her current networked evening show coming to an end.
Georgey hosted the programme until February 2017 before taking over the all-England evening show full-time across BBC Local Radio from Mark Forrest.
She said: "Gosh I can't wait to set my alarm clock for silly o'clock again. What's not to like about starting work at five am? My body clock is going to be all over the place. I'll be working at the other end of the day again. Despite the early starts, I had a riot working on the Breakfast Show on Radio York. I love the station and the listeners. We even won awards, you know? So I can't wait to get back on Breakfast."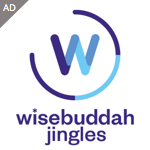 Kay Crewdson left Radio York's breakfast show just before Christmas for a new life in America. Georgey will start on Tuesday May 29th.
Georgey lives in North Yorkshire. She grew up in Surrey but moved to Yorkshire over 25 years ago. She has worked at Yorkshire TV and Channel 4. Her first job was at TV AM. She then joined ITV's Calendar as a reporter before making the transition into radio with local commercial stations.
Joe Pignatiello, Managing Editor at BBC Radio York, said: "I can't wait for Georgey to get back to waking up North Yorkshire as only she can. She's a force of nature and I'm sure our listeners are going to love having her back at breakfast on BBC Radio York."
Johnny I'Anson, currently weekend breakfast presenter on BBC Radio Leeds, will take over the Local Radio evening show until it ends in the summer. He currently deputises for Georgey.