Q Radio extends FM coverage across N Ireland

Q Radio has extended its geographical footprint in Northern Ireland with five FM licence extensions.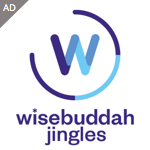 The station is now officially covering Larne, Newcastle, Draperstown, Enniskillen and Ballycastle in addition to the seven regions it already serves.
The current Q Radio is made up of a number of previous station names, including City Beat in Belfast, Five FM, Six FM and Seven FM.
Also, the station has just launched 'The Q', a two-hour programme featuring local artists and local music. Presented by Olga Kaye, the programme will broadcast every Sunday night between 11pm and 1am.
Programme content will include a vibrant mix of new and recurrent songs, combined with updates on major artists, tour details, a local gig guide and local band news, as well as live session tracks from local artists.
Helping launch the programme and joining Olga on her inaugural programme will be Coronas frontman Danny O'Reilly.
Commenting on the latest addition to the Q Radio schedule, Danny said: "We played a sold-out gig at the Ulster Hall just before Christmas so I always love the chance to get back to Belfast! The band has enjoyed huge support here and helping to launch this show with Olga is a chance to return that support. I'm really excited to hear what's out there and, who knows, maybe uncovering a future support act for our next gig in Belfast!'
Robert Walshe, Managing Director and Head of Programmes at Q Radio commented: "Q Radio prides itself on being a local station for local people and the launch of 'The Q' very much reinforces this. There is a notable gap in the market for local musicians to share their material and Q Radio has responded.
We are so excited to hear what is out there and, who knows…maybe there is another Danny O'Reilly just waiting to be found!"


Don't forget, we can send you radio news via email direct to your inbox with a number of options. Just use the form below to register.